| | |
| --- | --- |
| | Our Church |




The Church
123 Main Street
Anytown, NY 20317
USA
(212) 555-4321
(212) 555-1234 fax

Send Us

E-mail

© Copyright 2011
The Church
powered by Website2Go.com
All Rights Reserved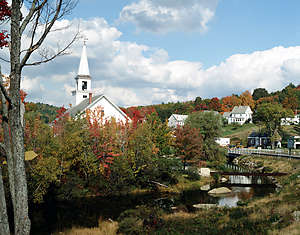 Our picturesque church was founded in 1772 by a small group of Christians seeking a new spirit in their worship. Later that year 22 people met for the "purpose of establishing a Mission of the new Church of the Diocese." Less than a year later, the cornerstone was laid for the church building on Main Street.

In 1942, the first full-time vicar was appointed and by 1952 parish status was achieved. An ambitious building program also was undertaken to increase the capacity of the facility to serve a rapidly growing community.

In 1960 the Parish Hall, offices, 17 classrooms and the chapel were constructed. The sanctuary was built in 1967. Since then many additions have been made: Stained glass windows, a pipe organ, the Memorial Library, sculptured fabric tapestries in the church, and refurbishment of many areas which were beginning to show signs of wear.

In 1980 enough money was raised to add a meeting hall which seats 300. It includes a kitchen as well. The present steeple was added in 1984, replacing the original 220 year of steeple. The carillon was added, and the lovely pealing music blankets Anytown each day.

Today the Church is a friendly, open and welcoming place, praising God in many ways. We invite you to join us.